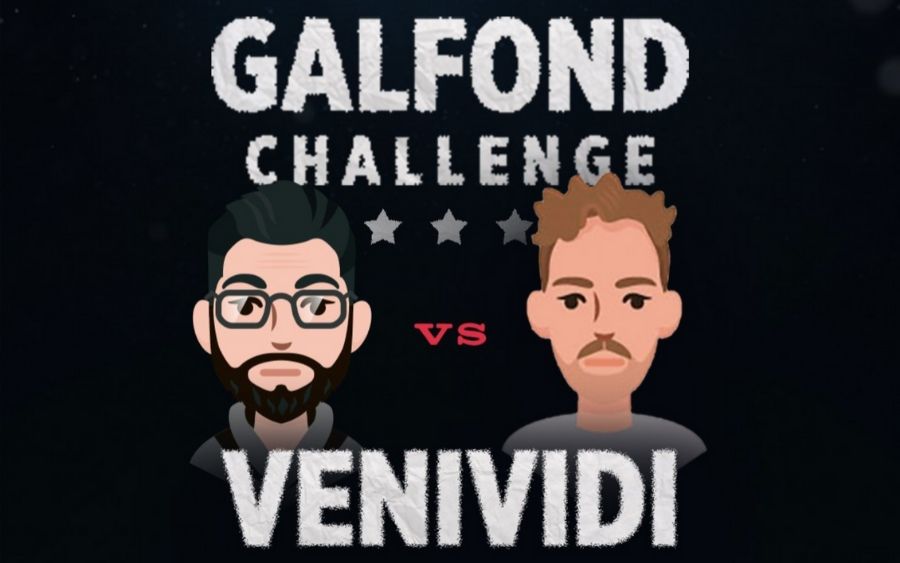 Poker
---
Another win for Phil Galfond against his mystery challenger!
A horrific loss of over €900,000 by the Run It Once Founder, Phil Galfond who was just about to throw in the towel that he decided to take a short break to regroup and recover from the heavy loss he brunt. Galfond's return to the challenge was no less than a miracle as in the last few sessions he recovered almost €494,601 against his mystery challenger 'VeniVidi1993'.
The Galfond Challenge just got a little more interesting. The owner of three World Series of Poker (WSOP) winner, Galfond and 'VeniVidi1993' got back in their challenge on Thursday, 19 March, playing the 26th session. Both the players battled for 539 hands of €100-200 PLO on Run It Once Poker and the post-break good fortune continued for Galfond.
On 18 March Galfond took to Twitter sharing a 4-page note of his thoughts on the Galfond Challenge match. 'I decided to continue the match. Things have been great so far!" He continued saying that, "To you, it looks like I was outmatched, but I stepped back, regrouped, studied, shook off some rust, and now I've figured Veni out and am crushing him," at the end Galfond added, "This whole series of challenges is an opportunity for me to dive back into high-level poker and work on my game very seriously."
Galfond decided to continue following a rocky start. By Saturday, Day 25 of the challenge, Galfond had cut his deficit to less than €500,000 and the official tally had 'VeniVidi1993' up €494,601. In the latest session played yesterday, Galfond win €110,752 off 'VeniVidi'. Since returning from the three-week break the two took at request of Galfond, Galfond has won nine out of 11 sessions and cut his deficit off €900,240 to €383,848, a comeback of €516,391 over the last 11 session.
Check out Joey Ingram's Tweet below:
The Galfond Challenge between Galfond and 'VeniVidi1993' is now 16,403 hands complete. The two are scheduled to play 25,000 hands, so they're more than 65% of the way through. The match will resume today, 20 March at 12 pm and Sunday will be a day off for two.
For more updates on poker from around the world, keep reading GutshotMagazine.com and stay tuned!
Check out our online poker rooms section, where you can read reviews on the biggest and best poker rooms in the country, while also taking advantage of their bonuses and promotions. Check out these top poker rooms HERE.
---
---
Comments