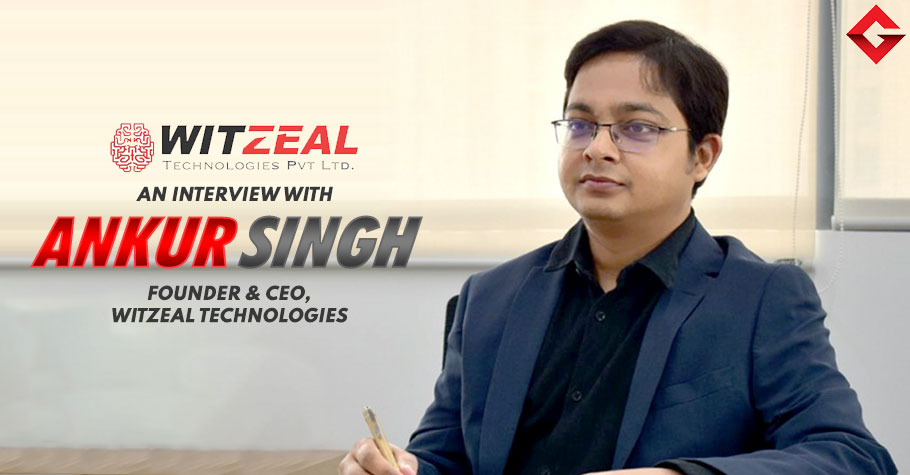 Gaming
---
Ankur Singh Of Witzeal Announces New Plans
The growth of real money gaming has led to the rise of several platforms that are taking their offerings a notch higher to cater to the ever increasing and demanding audience. One such platform is Witzeal Technologies. Founded in 2016, Witzeal Technologies is a gaming technology company that expertises in creating and launching immersive games. It also has a wide range of real money games among its offerings.
The brand's flagship and multi-gaming platform 'Big Cash' offers 17 skill based real money games (RMG) in verticals including card games, fantasy sports, and casual games. But what makes all this more special is that all these games are developed in-house.
We got in touch with Ankur Singh, founder and CEO of Witzeal, who shared more details about the brand, its products, and their plans forward.
What was the idea behind Witzeal? How did it come into being?
I hail from a small town of Uttar Pradesh and since childhood I have fancied playing a catapult and stone to break the bulbs. During my childhood, early introduction to video games attracted me towards technology and hence took a plunge to pursue a B.Tech. Post-graduation, I joined a company to hone my coding skills for the industry. I had an urge to leverage technology to play the game on my laptop when I first began my profession as a software engineer. After a few years, I realized my potential and created a game in my spare time, which saw a roaring success. 
I finally took the plunge to put my best in the gaming eco-system and launched Witzeal. With a team of five members, we rolled out the very first game 'Bulb Smash' in 2017, which shall always remain close to my heart.
 How did the idea of Big Cash root?
Soon after the launch of Bulb Smash, we launched three more casual games and entered the segment of cricket fantasy in 2018. Soon a couple of my friends joined in with me who are standing strong with me even today. We saw our games doing really well alongside the online real money gaming industry growing across the nation.
Change in the Play Store's policies for real money gaming apps around 2017-18 pushed us to review our strategy and I must admit that it was a game changer. We launched our own multi-gaming platform 'Big Cash', with over 3 games in 2018, with an aim to create and provide in-house developed games in real money gaming (RMG).
---
ALSO READ: Gaming Platform, Witzeal Appoints Industry Experts To Enhance Gaming Experience
---
What makes Big Cash stand out from other gaming platforms?
At Witzeal, we aim to specialize in creating and introducing futuristic games and features in the real money gaming (RMG) segment. Our multi-gaming platform 'Big Cash' is one of its kind. The platform offers over 17 skill-based real money games (RMG) in Cards, Fantasy, and Casual segments, all developed in-house. Besides this, we have recently introduced many features such as VIP, Subscription, Jackpot etc which are huge hits amongst our users. This reflects in our capability of engaging with our users.
We believe in-house game development as it allows us the opportunity to listen to our users and customized features with better layered security. In addition to this, we back ourselves with innovation and creativity leading to a unique user experience.
How has the journey of Big Cash been so far?
Witzeal has always remained at the forefront for creating milestone innovations especially in the field of gaming technology. Our focus is to provide state-of-the-art gaming experiences, to ensure that users enjoy to the maximum while engaging on our platform.
Witzeal made its quantum leap with the launch of the Big Cash multi-gaming platform in 2019, coinciding with the growth of India's online gaming industry. By 2019, the user base had grown to almost 1.6 million, leading to the introduction of various other games on Big Cash. Further, with the introduction of online poker on our platform in 2020, the registered user base grew to over 25 million. Recently, we launched Fast Ludo which eliminates the dice rolling and the game goes on for 120 seconds which manifolds gamers' interest. Witzeal is now growing at par with the industry with over 30+ million registered users and 35% growth in the total gameplay in terms of GMV as compared to FY21.
The time when Play Store's policies came into force, things changed for RMG brands. What was it like for Witzeal?
We launched the very first game in 2017. We launched several other casual games and Witzeal saw hope of a ray of success with around 1.6 million registered users. However, play store rolled out the policy of banning all the real money games. Despite the ban, we continued sailing through tough times and came up with our flagship product, Big Cash.
 Today, at out multi-gaming platform we have games from across genres such as casual, card and fantasy games with over 30 million registered users.
---
ALSO READ: Witzeal Surpasses 2 Billion In Revenue And 30 Million Registered Users
---
What have been your key takeaways in the entire process?
Incepting a new venture in an industry which itself is at a nascent stage, comes with more challenges than perks. However, the passion for developing games helped me to not fumble over the course of the journey.
For me, the last six years have been wonderful as we have embarked on a journey not knowing where we are heading for. But today, it has a definite direction and journey to make and more importantly well thought destinations. While leadership lessons came to be happening as we continue to grow, there has been a sense of gratitude for my team who continue to do the heavy lifting on my visions to ensure appropriate execution. The key-takeaway for me is our people who have been the real heroes.
What was your journey like from a software engineer to founding and running Witzeal?
My father was a teacher and in his part time an entrepreneur in his own way. I think I possess his quality and therefore education held importance in my life but passion was entrepreneurship. Having completed my B.Tech and landing a job was just the beginning of the journey. But I was sure that I would definitely start on my own at the first opportunity. Gaming technologies was natural but when the journey started I realized that it is not only about technology and product, but a host of issues including administrative to keep the venture going and growing. It was early in my entrepreneurship, I had realized that having a team was essential to keep scaling. The team has grown more than 10 times in these years but they continue to fulfil my vision with the same vigor everyday.
How has your association with AIGF helped you make a difference?
Today the online gaming industry is growing at a breakneck speed. However, in absence of a central regulatory framework, many challenges come to fore basis the regional legal developments. Associating with the All India Gaming Federation has been fruitful in our entire journey. This has helped us with structured growth and has enhanced our credibility.
The industry is nascent with a lot of chaos and confusions created around the industry. Together as an industry or in particular as a segment, working with AIGF enables the players to take a cohesive view on how to ensure growth of the sector, developing sustainable practices like safe gaming, working with Governments to place the narrative and views of the industry. This brings better ways of engaging with players around and keeps developing the industry. AIGF thus has been really beneficial as a systemic institution in the sector.
What are Witzeal's plans for the coming times?
In order to keep attracting new players of all ages and genders to our Big Cash platform, we are planning to roll out new games and features on a quarterly basis. We are concentrating on bringing in new technology that will improve user experience and help our platform gain popularity.
With Big Cash, Witzeal's flagship product, having received over 30 million downloads, we plan to launch a few more games in the upcoming quarter based on customer demand. We have already released several versions of Ludo in the last quarter, and given the amazing reception, we plan to continue adding new features to give our users a unique gaming experience. With Google now allowing DFS and Rummy players to launch their apps on the play store we will be introducing a rummy app very soon.
For more news and updates, keep reading Gutshot Magazine for more updates. Follow us on Facebook, Instagram, Twitter, and Telegram.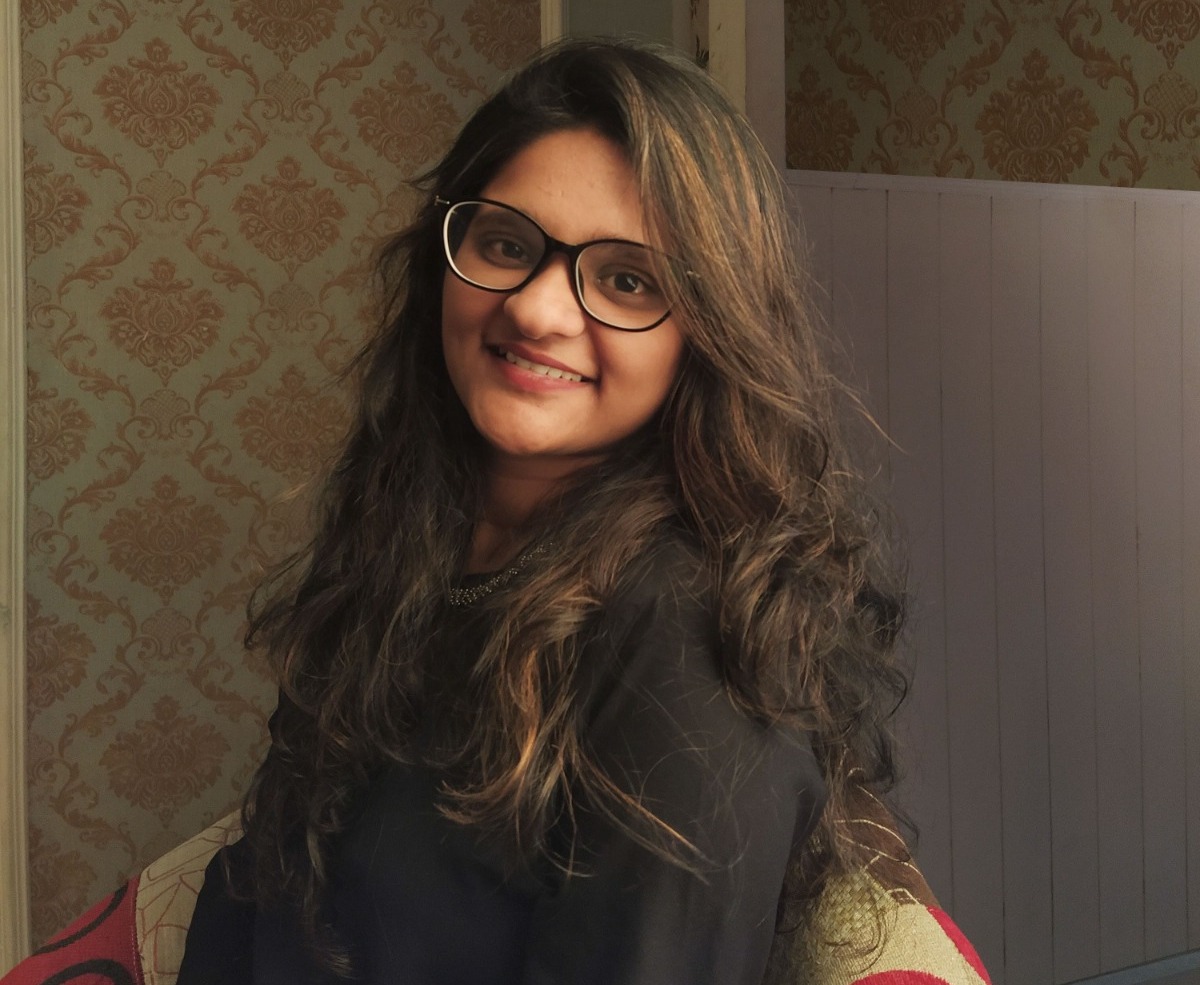 Amarylisa Gonsalves is a Content Writer at Gutshot Magazine. Advancing from a marketing background, she found her calling in writing. She takes delight in exploring genres and is a curious learner. Patient and ambivert, she believes in letting her work speak for itself. Apart from content writing, she finds solace in writing poetry by expressing herself through words. Additionally, she adores indulging in anything that satisfies her creative self, like drawing and DIY crafts.
---
---
More News
---
Comments