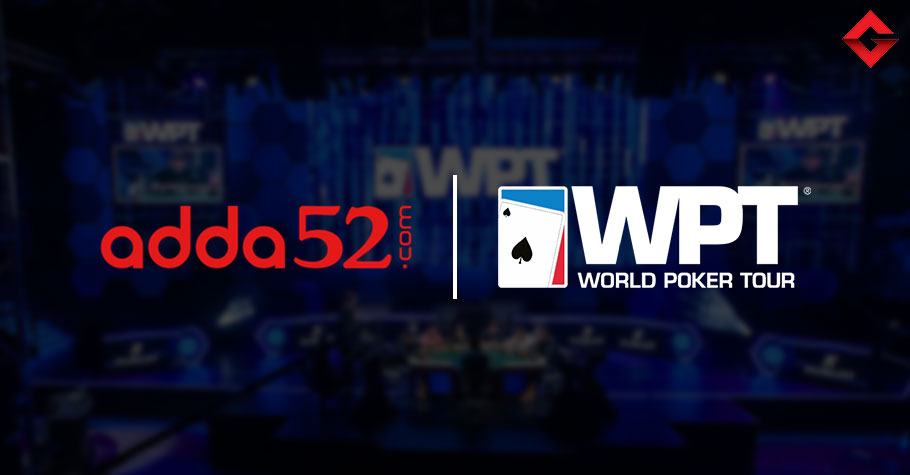 Poker
---
Adda52.com Teams Up With World Poker Tour®
Adda52 presents an opportunity to Indian poker players to take their skills from the virtual Indian felt to the live International felt with its exclusive tie up with WPT®
---
India's largest poker site, Adda52.com has recently entered into an exclusive partnership with World Poker Tour®, one of the world's premier poker tournaments. This revolutionary partnership is primarily a multi-year international brand licensing agreement wherein Adda52.com has the rights to host online satellites for WPT® and send its skilled players to select WPT events throughout the year.
The license of products and services also provides Adda52.com the rights to circulate select seasons of the WPT television library, design WPT merchandise, and leverage the WPT brand to secure local sponsorship partners. This has changed the landscape of poker in India as players of this mind sport will be exposed to international tournaments.
Adam Pliska, President and CEO of the WPT, says, "We are proud to partner with Adda52.com, India's premier poker platform, and to expand the World Poker Tour's global footprint into one of the fastest growing markets worldwide. Alongside Adda52.com, the World Poker Tour is uniquely positioned to bring the WPT experience to millions of fans and players in India and help grow the mind sport of poker throughout the country."
"The association with the World Poker Tour comes at a very crucial time in India," adds Anuj Gupta, Founder & CEO of Adda52.com. "The Indian poker community is looking for a better tournament experience. With this tie-up, we want the poker community to be exposed to international standards of poker with better structures, well-defined tournaments, and the knowledge the WPT brings to the table."
To commensurate the tie-up, Adda52.com has already launched the inaugural 'online satellite' promotion – "Your Gateway to World Poker Tour". The first event under this promotion offered Indian poker players an opportunity to qualify for $1,000,000 guaranteed WPT National Main Event – UK Season 2016 scheduled to take place at Dusk Till Dawn Poker and Casino Nottingham from May 19 – 23.
---
ALSO READ: Jun-Jul 2016 Cover Story – Numbers Game (Kunal Patni)
---
The promotion kicked off on April 19 hosting a total of five satellite events with buy-in's starting at as low as Rs.250. The first two events WPT UK Step Satellite and WPT Deadline Step Satellite offered a ticket to WPT UK $1 million satellite. The most lucrative tourney was WPT Super Satellite where Adda52 upped the ante and gave away tickets to four WPT – UK Events – WPT 6-Max Turbo, WPT National Main Event, WPT Deepstack and WPTN 6-Max.
By the time this promotion was over on May 8, seven players were crowned winners. The players whose skills are taking them to WPT UK scheduled on May 19 are Abhineet Jain (pokemon13), Abhishek Goindi (pomfret1989), Alok Birewar (APB1989), Anup Palod (rahulmanasa), Jagdeep Singh (Spewmaster), Prakhar Garg (prakhar000), and Sumit Sapra (Hammer_Head). One of the winners Goindi, who has played internationally before, has a tip for all fellow Indians, "A good poker player should always have a good night's sleep before playing any long tournaments, and should try to not get involved in chit-chat during breaks so that they do not get flipped out."
Joining these players are Adda52 Pro LIVE Team – Amit Jain, Kunal Patni and Madan Kumar. Patni shared his views on WPT, "This would be my first ever poker tour to the European region and I am super excited about it. Playing a WPT event is an amazing experience in itself and it just got better with the tie up of Adda52 with WPT. It's great news for poker in India. The icing on the cake would be a good score in the event. Wishing all the best to all the other satellite winners from Adda52 for the WPT Nottingham."
The moment the winners were announced for WPT UK edition, Adda52 launched another promotion on May 12. This time sending its players to World Poker Tour® 500 which is set to take place from June 27 to July 6, 2016 at Aria Resort and Casino.
The business association between World Poker Tour and Adda52.com promises exposure, experience and excitement for the Indian poker community. From online grinders to live tourney players, all poker aficionados in India, now have a good probability to rub shoulders with the crème de la crème of the poker world and observe pros in their natural milieu.
©2016 WPT Enterprises, Inc. All rights reserved. WPT, World Poker Tour and Spade Card Design are registered trademarks of WPT Enterprises, Inc. All right reserved.
ADDA52.COM – THE TREND SETTER
Adda52.com, since its inception in 2012, is constantly revitalizing the poker scene in India. Bringing about the first Indian Pro team, the biggest guaranteed tournaments, the largest pool of Indian players, the safest and most secure gaming experience, foraying into Live tournaments with Adda52 and Deltin Poker Tournament, introducing Sprint Poker and Crazy Pineapple Poker, launching the first Android Poker App, seamless playing in Desktop Client and many other innovations in the field. Most recently, Adda52 launched Indian Poker League where the online grinders had a choice of joining any of the four teams – Super Kings, Bombay Indies, Night Riders and Dare Devils and run the Loyalty Race to earn points for their teams. Top 16 players from each team battled for the ultimate win. Post the success of this tournament, Adda52 introduced Poker Millionaire Tour Fantasy League which added another element of skill for the players.
---
(This piece was originally published in Gutshot Magazine Jun-Jul 2016 edition, and you can take a look at such pieces in our repository of all past editions by clicking here)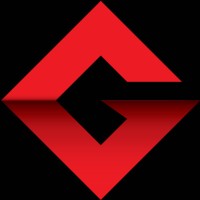 Gutshot Magazine is India's leading real money gaming magazine that covers news, updates, previews, highlights, features and much more across verticals like poker, rummy, and fantasy sports. Our rich history that has spanned over a decade now, Gutshot Magazine has always tied up with events and tournaments that have helped push the awareness of skill gaming in the country. If you are looking for the latest updates across real money gaming, then you have arrived at the perfect destination.
---
---
More News
---
Comments