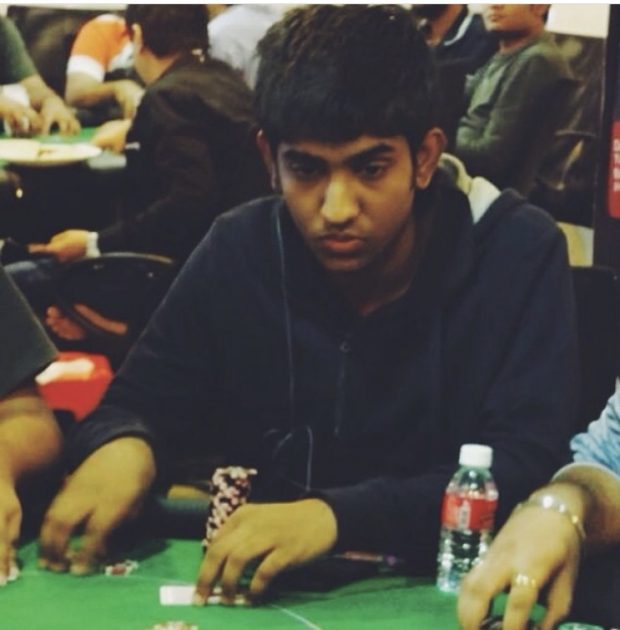 Poker
---
Abhinav Iyer is the fifth Destiny winner on Spartan
Bombay based poker player Abhinav Iyer is the fifth Destiny winner on TheSpartanPoker. 24-year old Iyer who plays under the moniker 'iamluckbox007' claimed the Destiny title for INR 5,65,150 and a ticket to Destiny SnG Finale worth INR 1,00,000. Iyer outlasted 502 entries who made a prize pool of INR 25,10,000 which was collected by top 40 places with a min-cash of INR 15,060.
Abhinav Iyer spoke to Gutshot about his life journey and how poker hooked him, here are the excerpts;
Congratulations Abhinav! Please tell us how did you first pick up poker?
I started playing the game during my college days in Chennai, I started playing small home games with my friends. I got super interested in the game and started studying and playing more seriously during while I was studying abroad. I started grinding more online tournaments in that period along with playing the routine cash games.
Tell us about your start in live poker tournaments.
My major introduction to poker tournaments was majorly on stars. Gradually, started playing a few live tournaments and final tabled the DPT early on this year. Later in the year, travelled to Manila and for the DPT, WPT later in the year. Had a few deep runs but didn't manage to convert any of those. Hoping to change that in 2018 with a few events on the mind.
Describe your journey through Destiny.
I managed to double up early on winning a flip and then took a spot to try to bluff my opponent and busted. Re-entered immediately with about 40BB and again ran up a stack by the end of the late registration. I managed to hold my KK against my opponent's QQ when there were about 60 left which was a crucial spot. After that, I continuously chipped up and had a healthy stack going into the money and later to the Final Table.
In a SB to BB spot, I shoved T8o with effective stacks being about 12BB and BB called with A9. Managed to clip a Ten on the flop to go heads up. The second hand of HU, my opponent and I were all in. I had A8s against his 99. The board ran out 4x 6x 7x 7x 5x.
Any particular turning points in the tournament where you felt that you could win it.
I've wanted to win this tournament for some time. I was very focused throughout the tournament and was taking the right spots. I felt I could win it going into the last two tables. Everyone was relatively deep and there were a lot of post-flop action, which worked to my advantage. One turning point was probably the elimination of Jagdeep Singh (Nodus Tollens) in 4th.
What are your future plans for the live and online space?
In the live space, keep working hard and grind the live cash games. A lot of exciting MTTs coming up in the online space, keep improving the MTT game and keep putting in volume.
---
---
Comments