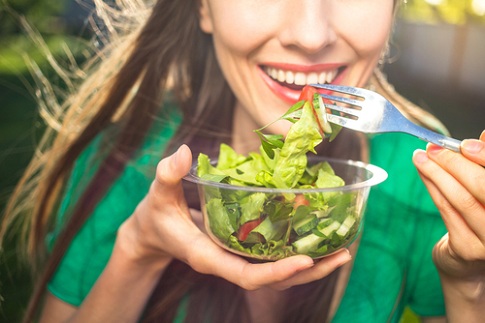 Poker
---
5 Reasons Why Eating Healthy is Important For Your Poker Game!
Contrary to popular belief, poker game players need to follow a diet too. Eating junk won't improve your game. In fact, snacking on the table may just hamper it. Rather than spending hours on working to improve your game, you could start eating right and see the changes for yourself. Just like an athlete's diet, poker players need to follow one too to improve their game. Here are some dos and don'ts's on what to eat to improve your game.
Eat Right and Exercise
Physical health is in direct correlation with your mental health and your ability to make decisions. Eating right and exercising will make you smarter and improve your decision-making skills. Poker players need to start paying more attention to their overall health and lifestyle choices. Eating healthy and exercising will be beneficial, not only in poker, but in other endeavors as well.
Eating choices
Now you don't need personalized meals by private chefs or nutritionists sessions to start off with. You just need to think twice before you consume something that may not be good for you. You also don't need to starve yourself when you are playing poker for hours. Dehydration and fatigue will do nothing but harm. It'll be a hindrance in your thought process and you won't be able to think on an empty stomach. Chugging down 2 pizzas with diet coke is on the far end of that scale.
It's important to eat light, low moderate calorie meals, with low carbs and plenty of protein and good fats. Or in simple terms, well balanced meals. Salads are great; however, fish and chicken are also amazing poker food options, depending on how they are prepared of course. Stay away from fried stuff and pre-packaged foods. The key is to fill yourself up (as mentioned earlier, playing hungry will cause you to make bad decisions) but not overdo it to the point where you need to unbutton your pants (nobody wants to see that). High calories and carbs intake will make you drowsy and lazy.
Snacks
Snacking on the right food is as important as having the right meal, especially for offline players playing tournaments which lasts for 12+ hours. Pick healthy snacks like a fruit bowl, dry fruits or even a protein bar, all of which are easily available. Avoid carbohydrate drinks, too much caffeine and red bulls.
Supplements
Not talking about body building supplements but the ones that keep you focused, hydrated and awake. If you're going to take supplements make sure you're not relying on them (hence the word "supplement"). When it comes to supplements, the most important thing to remember is moderation. Both chocolate and coffee have been shown to improve focus and memory, but too much is counterproductive. One Red Bull is ok, but six is doing more harm than good, even if it is the only thing keeping you awake (notice earlier we've mentioned avoid red bulls – plural).
Stay Hydrated
In addition to eating right, make sure you stay hydrated. Staying hydrated is critical to your poker game, as it will help your brain function up to its highest potential. Staying hydrated helps the brain function (as mentioned earlier, dehydration can alter your decision-making ability and cause hallucinations, in severe cases) and improves memory and decision-making. Beer is the wrong type of hydration. Juices and milkshakes would be better.
Have we missed out on anything? Post your favorite poker recipes and meals in the comment's section below. Also, get latest updates on Poker right in your inbox, by subscribing to GutshotMagazine.com!
Photo Credit:
---
---
Comments