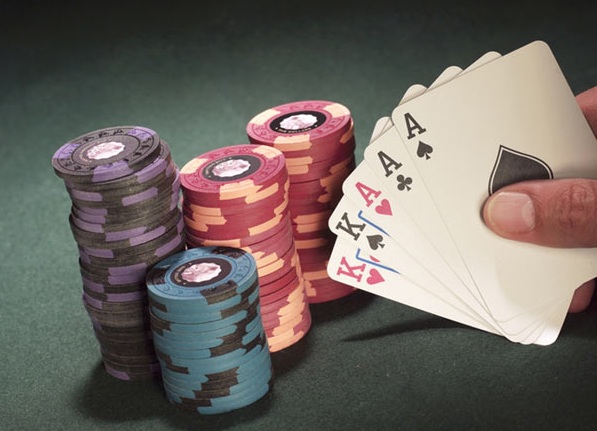 Poker
---
4 Extinct Events from the WSOP
The World Series of Poker is quite frankly the 'unofficial Poker championship of the world'. It has been around since 1970 and has attracted poker players globally. The most coveted championship of the world, the WSOP offers attractive prizes, like the most sought-after and desirable WSOP Bracelet.
The WSOP is also the only event offering the widest variety of poker variants. The gaining popularity of a few variants has led to the extinction of many. Today, we take a look at some of the extinct events that once had tables full at the WSOP.
Five Card Stud
What many poker fans don't realize is that Five Card Stud was once offered at Poker's grandest stage. Sadly, the game was dropped from the WSOP roster in 1975 due to lack of popularity. The game was only offered from 1971 to 1975 and each year it was won by Hall of Famer Bill Boyd. The game is extinct at this point and is not even offered in dealer's choice.
Five Card Draw
Often referred to as Draw High, had a five year run at the WSOP from '78 to '82. Lakewood Louis won the event in '78 and '79 and the legendary David Sklansky was the final champion in 1982.
The game was almost extinct after that, until online poker revived the variant for the general public. As a result of which, WSOP added a No Limit version of Five Card Draw to the Dealers Choice where it has since remained. Bit of a happy ending, we'd say. Although, in the future, we would like to see the variant get its own standalone event.
Chinese Poker
Despite its popularity today, Chinese Poker had a brief history at the WSOP. It was only offered during the 1995 and 1996 WSOP. The Chinese Poker events in '95 got a lot of audience but the following year attendance dropped significantly, which led to the withdrawal of the event from the schedule. With the exception of cash games, Chinese Poker has never returned.
However, if you are still looking to play this kind of poker, you can always logon to The Spartan Poker.
Limit Omaha
When anyone says Omaha, we almost instantly think about PL Omaha or Omaha Hi-Lo. There was also a limit version of Omaha High adding to the presently available roster and was played regularly at the WSOP.
This variant of the game was added to the WSOP schedule in '83 and David Sklansky won the first ever Limit Omaha Bracelet. Unfortunately, the event was dropped from the 1984 schedule, but returned in the following year and stayed till 2003.
The game was one of the first variants responsible for the Poker Boom and has never been re-added to the schedule in any format to date.
Do you know of any more events that were played in the WSOP. If yes, then please let us know by leaving a comment.
---
---
Comments