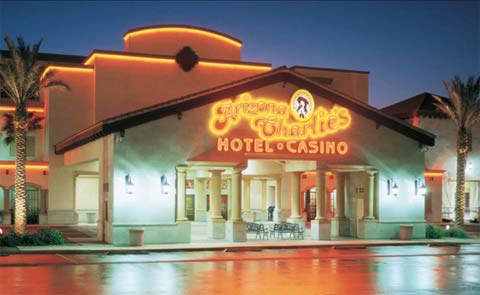 Gambling
---
2 Dead in Another Las Vegas Shootout
Hardly 3 months have passed since the horrible incident at the Mandalay Bay Resort and Casino, where a gunman opened fire on a music concert and killed 59 people, along with injuring hundreds of others. Now, another shooting has been reported in Las Vegas, where two security guards were shot to death.
Just a day before New Year's Eve, a woman called security to report 'disturbances' so two security guards rushed to investigate a room at the Arizona Charlie's Hotel and Casino on Decatur Boulevard in Las Vegas. The sole occupant of that room was a man, who shot the guards to death with a handgun and fled the hotel-casino.
The suspect ran out of the casino and tried to carjack a couple of cars, but was unsuccessful. He then ran into a nearby neighbourhood, entered a house from the garage, entered the laundry room and shot himself in the head. The suspect was critically injured but chances of survival were almost zero.
Las Vegas Police Lt. Dan McGrath confirmed the shooting and said this about the gunman, "I don't expect him to live." The reason for the shooting was unclear but the police are trying to ensure the people that Las Vegas is a safe city and that the shooting had absolutely no connection to any form of terrorism. 
The guards were reported to be one man and one woman, both in their forties. The incident created a stir right as Las Vegas was preparing itself for its New Year's celebrations. Extra-high security arrangements were made ahead of these celebrations. The casino strip has already seen dips in revenue since the October mass shooting and such incidents won't help its case.
For all developments on this story, keep reading GutshotMagazine.com!
---
---
Comments